Are you considering a new phone system for your business? As landline usage declines, VoIP phones are on the rise and offer many new and different features to benefit your office. Trueway has created a breakdown for the differences between traditional landline phones and VoIP systems:
Traditional landlines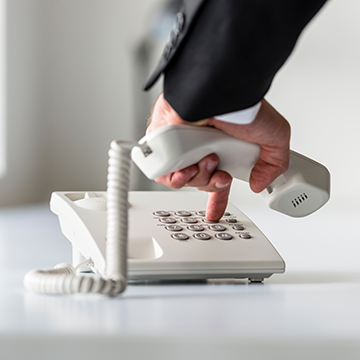 Traditional landlines are analog systems. With analog systems, sound is transmitted across a wire through electrical pulses. These analog systems require installation with a phone provider. Upon receiving an installation request, your provider will lay wires at your location to support the use of your analog system.
Traditional landlines can be used in private residences or businesses. If a business requests landline installation but will require several lines, the provider will create a Private Branch Exchange (PBX) to support multi-line calls. A PBX is essentially an internal private network.
With traditional landline installation, users will experience some limitations. Analog systems do not support fast-paced, flexible telecommunications; once your wires have been placed, you are bound to that physical location. Landline systems do not support mobile or remote work.
VoIP
Unlike traditional analog systems, VoIP systems deliver voice communication over the internet. VoIP systems convert analog signals to digital signals; as long as the user has a broadband internet connection, they can use their VoIP system any time anywhere. Why? Because these systems are cloud-based.
VoIP systems have become the preferred telephone system for the workplace. These systems are not only more cost-effective, but provides businesses everywhere with ease, freedom, and flexibility — VoIP has made remote work possible! If a user wishes to relocate, they can simply disconnect their system and reconnect elsewhere once they have access to the internet.With COVID-19 and unprecedented weather conditions in Texas, many have transitioned to remote work once again. When working remotely, you need a phone system you can rely on. Trueway has a wide range of VoIP products that will transform the way you do business. VoIP products are flexible and user-friendly. Interested in learning more? Schedule a call with one of our professionals today!
Don't forget to follow us on Facebook, Twitter, and LinkedIn!