Whether it's your phone or computer system, upgrading isn't about having the newest, hottest technology on the market — it's about what that new technology can do for productivity and business. Here are a few technology upgrades you should consider making to increase productivity:
Upgrade your internet connection
A weak internet connection can disrupt productivity and halt operations, which is never good for business. Most modern technology requires a strong broadband internet connection for optimal functionality. Therefore, it is important that your business have an internet connection that can support several devices and systems at once.
Replace outdated software or hardware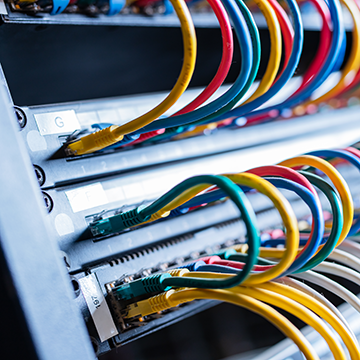 Using slow, outdated software or hardware is not only less efficient but increases your risk of system failure. When your systems fail, you may experience data loss, which could result in the demise of your business. Consider replacing your old, outdated software or hardware with new technology that boasts faster speeds and greater features.
Transition to using a cloud server
In 2021, remote work has become increasingly popular due to public health concerns. Many have transitioned to using a cloud-based server so they can access work-related documents and information from remote locations. Cloud-based servers provide the freedom and flexibility to work from anywhere in the world, allowing you to perform your job just as easily and efficiently as you could on site.
Adopt a VoIP phone system
Unlike traditional landline phone systems, VoIP delivers voice communication over the internet. As long as VoIP users have a broadband internet connection, they can use their VoIP system. Therefore, VoIP supports remote work. VoIP boasts improved call quality and a variety of other features not found in traditional systems. These systems are also more cost-efficient.
At Trueway, we offer a wide range of business technology, like VoIP, that will increase efficiency and support ongoing growth. Interested in learning more about our products? Ready to make some technology upgrades? Schedule a call with one of our professionals today!
Don't forget to follow us on Facebook, Twitter, and LinkedIn!